Black Friday marks the start of the Christmas shopping season. Every year, millions of consumers look for offers both online and in physical stores, generating an avalanche of orders, with their respective home deliveries of products. Although this date may be exciting for keen shoppers, it also poses significant logistical challenges, particularly when it comes to the final leg of the delivery process which takes products from warehouses to consumers' doors. What are the logistical challenges raised by Black Friday and what are the best strategies for addressing them? 
The eCommerce boom and Black Friday
E-commerce has experienced exponential growth in recent years. And Black Friday is one of the highlights of the year for online sales. Online stores offer tempting discounts and consumers take the opportunity to do Christmas shopping and purchase high-demand products at lower prices. All of which translates into great pressure on the supply chain and, in particular, on the last mile.
Logistical challenges for the last mile
On Black Friday, logistics companies face significantly higher demand. The volume of orders and deliveries can increase dramatically, requiring additional logistics capacity to meet consumer expectations.
Route and traffic management:
Traffic congestion is a common problem in urban areas on Black Friday. Efficient route planning and fleet management, configured in line with the most appropriate vehicles according to the specific needs of each business, are essential to avoid delays in deliveries.
Consumers expect fast, accurate deliveries, which can be a challenge in a high-demand environment. Companies must ensure that products arrive on time and in good condition.
It is important to note that Black Friday is followed by Cyber Monday, another day with great deals, meaning that returns can increase considerably. Companies must have effective strategies to manage returns and cut associated costs.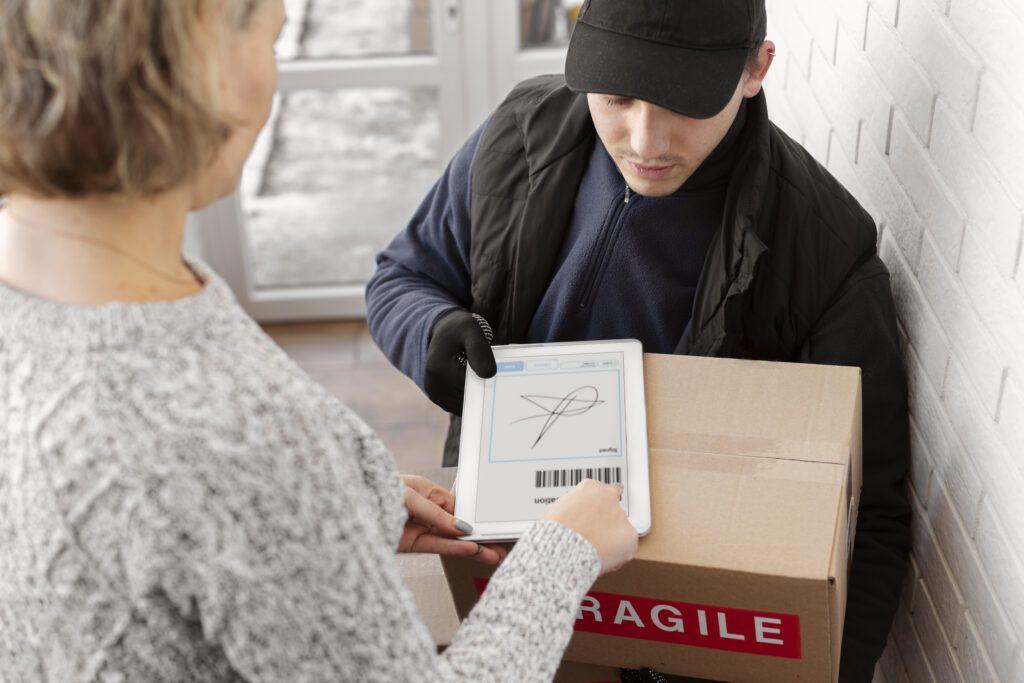 Strategies to overcome the challenges
Early planning is essential. Companies must be prepared for increased demand, hiring additional staff where necessary, having available the fleet of vehicles required to meet the challenge and making sure that their logistics systems are up to date and running smoothly.
The deployment of advanced technologies, such as real time tracking systems and predictive analytics, can help optimise route management and logistics decision-making.
Collaboration with third parties:
Working with logistics partners and external delivery services can be an effective strategy for expanding logistics capacity during Black Friday.
Sustainability and efficiency:
Companies can consider electric delivery vehicles, not only for the purpose of reducing their environmental footprint, but also with the aim to improve the logistical efficiency and profitability of each route.
Black Friday is just around the corner (24 November) and it is an exciting event for consumers and retailers but one which poses major logistical challenges. As far as the last mile is concerned, early planning, the deployment of advanced technology and collaboration with third parties are key strategies to overcome these challenges and ensure effective, satisfactory deliveries for consumers.
Last mile is thus a vital component of the supply chain and it plays a crucial role in the success of Black Friday. So, its optimisation is essential in order to maintain competitiveness in a constantly evolving shopping environment.